I grew up in an idyllic Boston suburb, and my childhood was one that most kids dream about. My parents have been together my whole life, and they gave me everything. They supported me and my 4 siblings, and they always went above and beyond. There were 15 kids in the neighborhood, and we spent most of our days playing wiffle ball and football, often ending the night with a big game of Relievio, or as some people call it "Manhunt." Our neighborhood was against the backside of Faxon Park. The park is a large, wooded area with playgrounds and baseball fields on the front side. In the summers "Faxon" as we called it was the home of our local camp. We'd walk on the foot high, stone perimeter wall of the park to get to the campsite and spend most of the day hanging around the basketball court. Little did I know during all our games of basketball, water balloon fights, wiffle ball or football, that just behind that basketball court, my life would soon take a dangerous turn.
It was August and I was 14. I was about to enter my sophomore year of high school at Catholic Memorial. I had just played 3 seasons of sports and made President's List with straight A's. I had everything I could ever ask for. But that August night, I was handed my first blunt. Once I smoked that blunt, my life changed forever.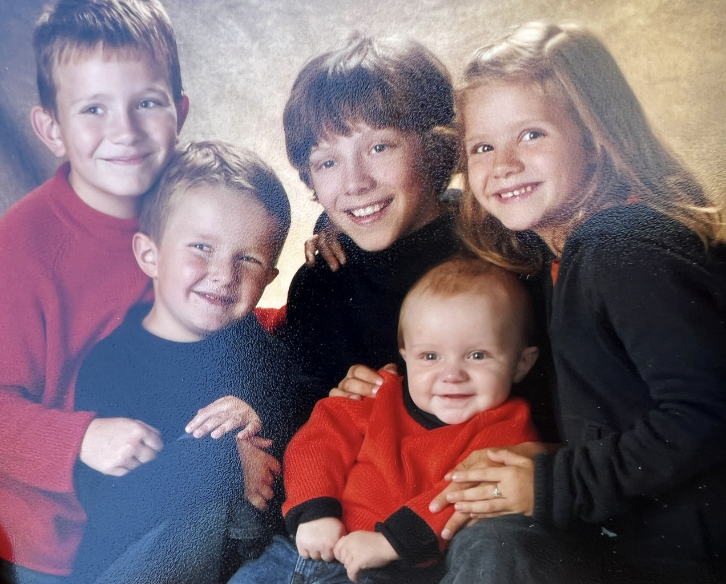 After I experienced that first high, my life became about one thing and one thing only: seeking the next high. Between 18 and 21, the blunts became bottles, the bottles became pills, and the pills and eventually the bottles came with bumps and lines. My life was out of control. Most would think a hospital stay for pancreatitis would be the wake-up call, or maybe a trip to detox, or maybe my father driving me to AA meetings at 21 years old. But none of that mattered. I lied, stole, and cheated to get the next high until the wheels fell off… over, and over, and over again.
On May 2, 2020, I was defeated, depressed, and drunk. I checked into Gosnold's Detox for the umpteenth time. I was a broken kid who had no hope. Yet, when I checked in that day, I promised my parents that I would stay. So that's what I did.
It's been over 2 and a half years since I woke up with my first day clean again on May 3, 2020. That is my clean date. With the help of Gosnold, the love and strength of my family, and the support of fellow addicts in recovery, I have remained clean. Today, I am the lead clinical case manager at a treatment center now, working on a detox with addicts just like me. Today, I have purpose. I have passion. Today, I love my life.
Anyone can do what I did. I used to be the kid who couldn't get clean. But I never quit trying. I didn't always want to, but my Dad was always there to push me when I was dead in the water. He never let me drown. For the family struggling, the parents terrified, the addict who has lost hope – there is help. There is hope. Never stop trying. I've turned my addiction from a curse into a blessing and I hope you can too. My name is Trevor, and I am a recovering addict.
Do you know someone who has completed treatment at Gosnold and maintains a meaningful life in recovery? They may be a candidate for the 2nd Annual Martin J. Walsh Alumni Award!
The Martin J. Walsh Alumni Award recognizes and honors individuals who have overcome significant hurdles due to substance use and/or mental health disorders. By celebrating stories like these, this annual tradition aims to show people that recovery is possible, and there is hope.
To nominate a recipient, download the form below and send it to Jordan Tofalo, Director of Marketing and Alumni Relations, at jtofalo@gosnold.org by June 1st, 2023.